To further our mission of Preserving Agricultural History, we are pleased to announce we have acquired The Farm adjacent to The Barns at Nappanee, home of Amish Acres.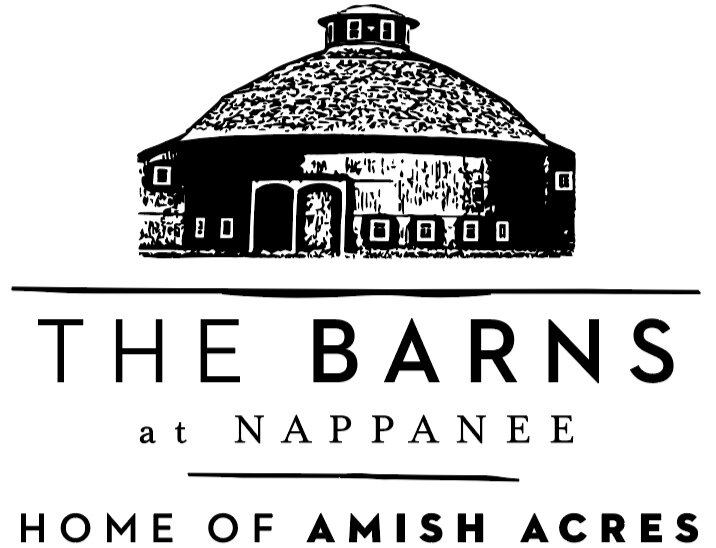 About the Property
This historic farm, listed on the National Register of Historic Places, will serve as our permanent home and includes over 50 acres and several buildings with local historic significance:
The Original House: The original house was constructed in 1874 by Christian Stahly. It includes two rooms, one for the family and the other for storing milk, cheese and other food. The dinner bell remains at the roof peak.
The Main House: The main house was built in 1893 by Noah Nissley. Note its symmetrical Germanic architecture and original color scheme.
The Grosdaddi House: This house was moved to the farm in the early 1900s.
The Schweitzer Bank Barn: The 40 x 80 foot Schweitzer bank barn was built in 1876 from hand-hewed timber cut from the farm.
The Chauncey Thomas Black Smith Shop: The Chauncey Thomas Black Smith Shop was moved intact from six miles south of Nappanee.
The Beer Maple Sugar Camp: The Beer family Maple Sugar Camp was moved to the property from the area and is used to boil down sap water into maple syrup in the early spring.
The Broom Shop: Broom shops similar to this one are still operated commercially in the area.
The Joni Burkholder Mint Still: Mint stills like this one, which was moved from 1 1/2 miles south of Nappanee, were used to distill mint oil.
The Walnut Street House: This house is from Walnut Street in Nappanee. It is representative of the early village houses that lined the dirt streets in the new town which followed the coming of the B&O railroad in 1874.
The German One-Room School House: The oldest Amish one-room schoolhouse in the Nappanee area.
The Pond: The farm's pond is ten feet deep and is stocked with bluegill, bass, and catfish.
Descriptions of aforementioned buildings provided by Amish Acres.
Improvements to buildings and grounds funded in part by the Community Foundation of Elkhart County.